Who we've worked with, what we've done, and what people have said:
Read on below ... or take a look at talks and seminars, or have a read of our blog.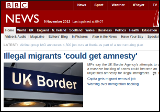 "Roland has just completed some excellent research for the BBC. Together we compiled a truly massive data set to help redefine a key part of the BBC News website. The project relied heavily on Roland's expertise, hard work and powerful toolkit of visualisations. Working with Roland was a great pleasure, his insights are genuinely refreshing and the work will be valuable for years to come."Jonathan Austin, Product Manager for BBC News
"Roland Dunn is just what we needed to explore some exciting innovation areas for BBC News Online. Roland is creative, innovative, and a voice for reason and measure. He helped us explore new opportunities, and MASSES of data, and kept us calm when we got too excited about "early signs". He approached all of our work in a measured way, and made sure we had sound thinking behind the data findings. Very good at managing expectations, and creating narratives around endless reems of data. And, to top it all off he is a great self-starter and takes the initiative. All the things we needed in a cutting-edge, creative setting. Brilliant."Matt Shearer, Delivery Manager, BBC News Online
Required:
We have been working with CCL Online since 2009, work has involved a rigorous Understand Relevance, Enhance Content project, establishment of technical and content guidelines, and close working with internal staff and external suppliers. Comparing the same three month period one year apart: generic natural search traffic increased by 33.74%..
"We've been working with Roland and CloudShapes for a number of years now, they've consistently provided us with detailed and rigorous advice, advice which has really helped. Thoroughly recommend them." (December 19th, 2012)Adrian Wood, Managing Director, CCL Online
"Roland always delivers when promised. His work shows an in-depth understanding of SEO and his work has helped my company. I would recommend him to anyone."Simon Willett, Marketing Manager, CCL Online
Required: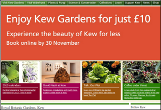 Multiple-year engagement involving digital strategy development, workshops with multiple departments, close working with internal and external teams, detailed Understand Relevance, Enhance Content & more. During year following launch of new site, generic natural search traffic grew by 16.88%.
"Roland's expertise and ability to focus our strategy have been an invaluable asset to Kew. He's a brilliant communicator and extremely passionate about his field. If you want someone who will cut to the chase and deliver results, Roland is the person to have on your team."Wendy Shearer, Managing Editor (Digital Media), Royal Botanic Gardens, Kew
"Roland's knowledge and expertise of the ever-changing world of SEO is second to none, as is his ability to apply that knowledge to an organisations needs. Roland can easily and simply explain the importance and impact of SEO to internal stakeholders too (both digital and non-digital). Roland's recommendations have played a central role in Kew's strategic approach to growing online audiences and our continued implementation of SEO. He's also a smiley chap and a pleasure to work with."Claire Welsby, Senior Producer (Digital Media), Royal Botanic Gardens, Kew
Required: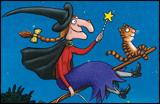 Required: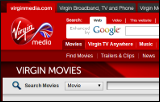 Over eighteen-months worked on the optimisation of multiple channels, ran workshops, executed competitor benchmarking activities, carried out detailed Understand Relevance, Enhance Content projects & worked closely with internal content, internal technical teams and external suppliers. Over one six month period, search traffic to a particular channel grew by 30%.
"In what can be a confusing field, Roland always manages to distill his advice and strategies into easily communicable actions backed up by sound logic and evidence. This is aided by Roland's strong holisitc understanding of online media and organisational challenges, not just SEO. Roland is always affable and helpful and I hope to work with him more in the future."Alex Luscombe, Product Development Manager, Online Technology & Platforms, Virgin Media
Required: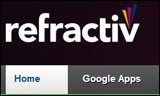 Short review examining Refractiv's digital presence. Involved analysis of a number of sets of data, provided detailed examples as to how improvements could be made, and made recommendations for further investigations.
"CloudShapes executed a quick analysis of our website, which was thorough, detailed and really helpful. It provided useful examples, confirmed some things we suspected, and shone a light into some unexpected areas. Thoroughly recommended." (December 17th, 2012)Mark Williams, Senior Consultant, Refractiv
Required: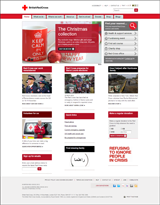 "Roland provided the British Red Cross with an extremely useful introduction to user demand analysis, giving us a long list of actionable items and the knowledge to be able to run our own analysis in the future. Roland is able to explain complicated concepts like user-demand analysis in an easily understandable manner. I highly recommend his services to anyone looking to increase the number of visitors they get from natural search and gain a greater understanding of how both potential and existing visitors are looking to engage with their website."Brad Smith, Senior Web Officer, British Red Cross
Required: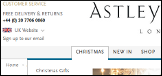 Over a period of two years we assisted Astley Clarke restructure and re-launch the website, improve technical visibility, launch a US-focusing section of the site and we ran workshops for internal staff.
Required:
"Roland was of tremendous help to Astley Clarke during our site migration and helped shape and implement our post-launch SEO requirements. Roland is a true SEO geek, obsessing over the latest trends, data and detail of best practice mark up and processes and will advise accordingly for on-site optimisation and consistency. He's genuinely a nice guy to work with as well and someone I wouldn't hesitate to work with again."Michael Edey, Sales and Marketing Director, Astley Clarke
Required: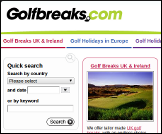 Following a Understand Relevance, Enhance Content project, GolfBreaks re-structured their website (based around the findings), adjusted their content strategy and addressed technical issues. Comparing same three month one year apart: generic natural search traffic increased by 22.27%. Eight-month engagement.
Required: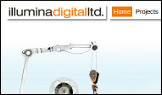 We worked with Illumina Digital over a number of years providing guidance regarding optimisation, running workshops, and engaging with clients.
"What makes Roland stand out from the crowd is that he fundamentally understands technology platforms and the challenges of developing software.... and he can communicate the challenges, opportunities and processes brilliantly well to editorial, design and management teams."Davie McGirr, Director of Design and Development, Illumina Digital Ltd
Required:
And Many Other Organisations: